How to Adopt a Star?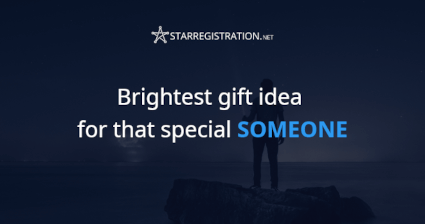 What is star adoption?
Adopting a star is a unique but effortless way to claim your place in the Universe and get the unique gift of all. Stars in the night are like little souls - sparkling and guiding you in life - this is an excellent explanation/metaphor of your gift as well. You know that there are many stargazers and universe admirers out there who have always dreamed of a chance to adopt a star with real, factual coordinates. We developed our private database where you adopt a star from NASA approved coordinates, yes, and you can get a star as part of a unique gift set and give it to someone special. You will have your own adopt a Star Certificate as proof of your record in the database and Star Map (a.k.a. Star Chart) - showing your star's exact placement.
To keep our customers happy and find out what they think, we have a reviews platform. There are gathered all the experiences and opinions about the service we provide. This is a reminder for us because we are here, so anyone can have the best place to adopt a star.
Usually, with scientific stellar name registration deals International Astronomical Union, you can never name a star within their database, because they are only meant for research purposes. Still, with our great star-naming database (the oldest one in Europe), you can name a star from all over the world and have yourself a piece of the Universe.
How to adopt a star?
Right now, in your mind, there are a lot of questions. How to adopt a star from NASA. For one, they will never answer you because they do not offer the service of registration. To clarify the registration process and resolve all the confusion, please read these simple steps:
Open our website and decide between: Standard Star gift pack: a visible star in the northern or southern constellations; Star in Zodiac constellation: more comfortable to find and recall star in these constellations; Binary Star, which will let you name two stars revolving around each other.

You can already choose to either receive physical copies of Star Certificate documents or only e-mail delivery option, which is very practical and still affordable.

Then give the desired name to a star and add your personal message to express your warmest emotions. Choose some of the fantastic additional features we offer on a star gift - design of the certificate, star's brightness degree, the specific constellation, or beautifully designed gift frame.

Fill in your personal information at the next step (shipping and billing address), choose from various shipping methods depending on when you want to receive your gift. Then review your order information and purchase on our safe payment platform. That's about it - sit back and relax, the rest is on us.
After adoption, a confirmation email will be sent to you. We only assign you the brightest stars in the Universe. If you have applied for a PDF-only option, this will be sent to you instantly (within 5 hours), and you are ready to give a star. If you have opted for a Star Certification gift package, then be patient - the parcel is already on its way (usually received within 3-5 working days)! Getting a star has never been easier!
Adopt a star free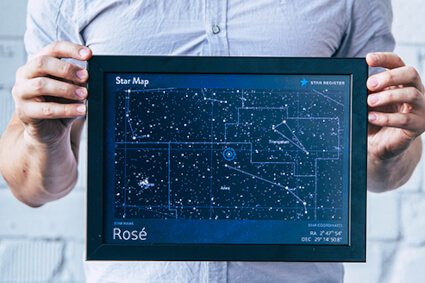 Most of the star naming services are legal entities that offer to adopt a star for a reasonable cost. However, there are also options out there that allow adopting a star from non-profit organizations (when you start to wonder how to adopt a star for free). Using these free platforms, it is possible that when you adopt a star, you get a free certificate. You can even get a possibility to adopt a star - white dwarf or neutron stars; however, they might not be inaccurate setting. These kinds of services are there for fun - you won't get an official certificate, neither your star's accurate location.
Of course, there could be organizations that create star naming, short-term projects. For example, adopt a star to fund research (or support educational programs) or adopt a star charity project for all sorts of purposes. These have very noble intentions that anyone can assist. This won't get you a chance to adopt a star for free, but you will be doing a good deed. Because you can always spend money on something meaningless, but when you adopt a star for astronomy research - you are making the world a better place.
So whenever someone asks you: "Can you adopt a star for free?" we hope you have a straight answer for them. You can do it if you do not want a severe document in return. You can do it and adopt a star in Wellington, but it never will be accurate, and maybe you will never find it in the night sky. However, when you put services - we offer the possibility to record your star name worldwide with accuracy and official database. That is right - it is possible to adopt a star in Australia, Canada, the UK, and even New Zealand!
You can adopt a star for many reasons, including celebrating the birth of a baby - when an adoptive parent can adopt a star, celebrating Christmas, celebrating a birthday, and commemorating your wedding. You can also adopt a star in remembrance of a loved one who passed away or acknowledged your romantic relationship. Star package is the perfect gift for any occasion and suits every kind of gift taste. When looking up at the sky, you will see millions of stars, and one of them will be yours!