Adopt a Star Gift
Unfortunately, you cannot adopt a star with NASA. Still, you can adopt a star with star coordinates used by NASA, so you can easily find your star! Adopting a star makes it a unique and timeless gift for someone you genuinely love.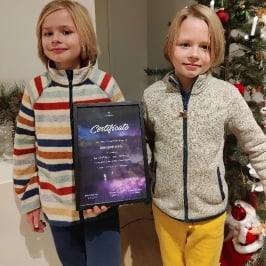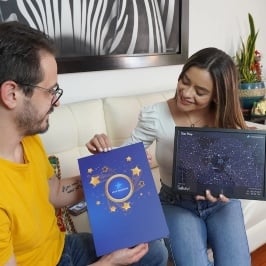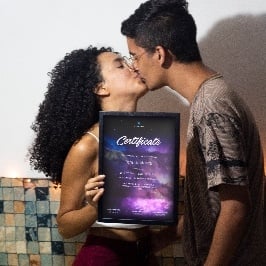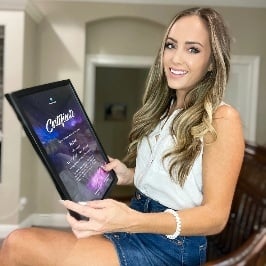 See more information on the page about the Name a Star Gift.
Reviews from our customers
What is Star Adoption?
Adopting a star is a unique but effortless way to claim your place in the Universe and get the unique gift of all. So what does it mean?
Unique and Eternal
Choosing a visible star and giving it a name
It has NASA Coordinates
Receiving a registration certificate with NASA coordinates
Star Finder
Finding your star within the night sky with our Star Finder
Can you adopt a star?
You can't adopt a real star in legal terms, it's not possible. If you want to adopt a star without owning it, you can do it online. It will be registered in the Celestial Name database(one of the oldest in the world).
Looking for a unique gift with an added meaning, but not too expensive? You should adopt a star. Give it to someone who you care about and want to say thank you for being in your life. A perfect gift that can mean the world, but doesn`t take any space in the house or asks taking care of it..
When you adopt a star, you have a chance to choose it and name it the way you want. You won't have legal rights to it, because no one owns these celestial objects. But we developed our private database where you can adopt a bright star. Get a star as part of a unique gift set and give it to someone special.
How to Adopt a Star?
Adopting your own star or adopting it for someone as a gift is very simple. You just have to go through these three steps: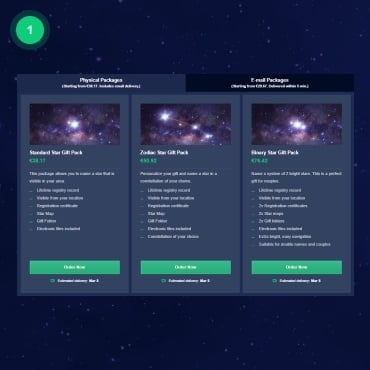 Choose your star type
Choose your star type (Standard, Zodiac, or Binary) and preferred delivery method of a gift package (Physical or Electronic).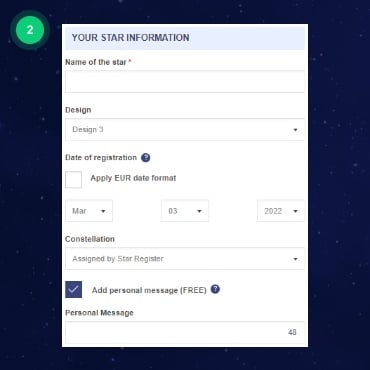 Customize your registration certificate:
Customize your registration certificate: Enter star name, registration date, and personal message. Also, choose your certificate design.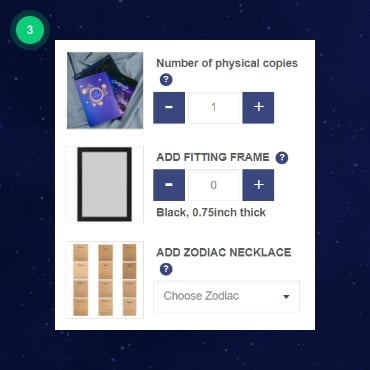 Choose from additional extras:
Choose from additional extras to personalize the gift even more. Add a fitting frame to your certificate or a Zodiac necklace.
For a more detailed guide on adopting a star, see our guide.
Adopt Now
Can you adopt a star for free?
There are a lot of things in this world that you can get for free. In a way you can adopt a star for free. There are some companies or organizations that offer that. You even get a free certificate.
Usually you can adopt a white dwarf or neutron star, but most of the time you won't get accurate coordinates. It's hard to find your star without them in the night sky.
There is no guarantee that you will be able to see it, because it might not be bright enough in the recipient's location. These kinds of services are there for fun - you won't get an official certificate, nor your star's accurate location.
If you want to help astronomy research,you can adopt a star to fund it(or support educational programs) or adopt a star for a charity project for all sorts of purposes. These have very noble intentions that anyone can assist. This won't get you a chance to adopt a star for free, but you will be doing a good deed. Because you can always spend money on something meaningless, but when you adopt a star for astronomy research - you are making the world a better place.
Find out more
Frequently asked questions
To adopt a star, you need to select your star type, enter a star name, and select your delivery method of adoption documents. If that is a gift, you can also customize its visual appearance.
You cannot adopt a star with NASA because they do not provide such service, but you can adopt a real star with coordinates that NASA uses. See more in Buy a Star from NASA: Can you do that? article.
The cost to adopt a star is between 29.90$ and 89.90$, depending on the star type and the star brightness. The costs can be higher if you add various additional features to your order. See detailed information on Star Naming costs in How much does it cost to buy a star? A SHOPPER'S GUIDE article.
To adopt a star for free, you need to choose some free star adoption services. However, you should consider that you will get a bad-looking electronic certificate and no physical items, so this won't be a gift to give to someone. Find out more in the article Name a Star for Free: IS IT WORTH IT?.

Still have questions? Contact us!