Astronomy in June is exciting
Friday, May 19, 2017 10:00:35 AM America/New_York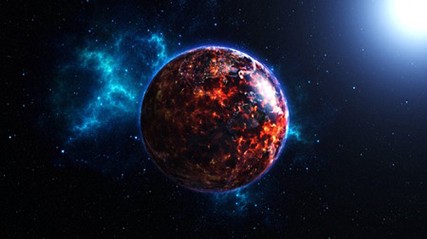 No one thought this is really going to happen in June. We are really looking forward to seeing what life brings to us. Let's count down the days and look forward what June will bring us for Astronomy points of view.
June 3 - Venus at Greatest Western Elongation. The planet Venus reaches greatest eastern elongation of 45.9 degrees from the Sun. This is the best time to view Venus since it will be at its highest point above the horizon in the morning sky. Look for the bright planet in the eastern sky before sunrise.

June 9 - Full Moon. The Moon will be located on the opposite side of the Earth as the Sun and its face will be will be fully illuminated. This phase occurs at 13:10 UTC. This full moon was known by early Native American tribes as the Full Strawberry Moon because it signaled the time of year to gather ripening fruit. It also coincides with the peak of the strawberry harvesting season. This moon has also been known as the Full Rose Moon and the Full Honey Moon.

June 15 - Saturn at Opposition. The ringed planet will be at its closest approach to Earth and its face will be fully illuminated by the Sun. It will be brighter than any other time of the year and will be visible all night long. This is the best time to view and photograph Saturn and its moons. A medium-sized or larger telescope will allow you to see Saturn's rings and a few of its brightest moons.

June 21 - June Solstice. The June solstice occurs at 04:24 UTC. The North Pole of the earth will be tilted toward the Sun, which will have reached its northernmost position in the sky and will be directly over the Tropic of Cancer at 23.44 degrees north latitude. This is the first day of summer (summer solstice) in the Northern Hemisphere and the first day of winter (winter solstice) in the Southern Hemisphere.

June 24 - New Moon. The Moon will located on the same side of the Earth as the Sun and will not be visible in the night sky. This phase occurs at 02:31 UTC. This is the best time of the month to observe faint objects such as galaxies and star clusters because there is no moonlight to interfere.
Name a star today for youself or as a gift and enjoy June viewing your own star up the sky!
---
Back to blog