Name a star for the birth of a child.
Nothing brings more joy to a family than the birth of a child. A child is the one that brightens up the family. Brighten up your day and get the gift of naming a star. Name a star after your newborn and as the child grows the star will still be up there like a guardian angel.
Naming a star is also the perfect gift for friends, relatives or family's newborn child. The thoughtful gift of naming a star after a newborn will bring the joy to the whole family and to the newborn later own his life when he will be able to recognize that there is a star up there named the same. Naming a star is perfect for someone who enjoys meaningful gifts because what can be more heart whelming than knowing that someone went all the way and named an actual star after your newborn. Growing up kids would get a great start for enjoying beauties of the universe and getting excited about the night sky and what it brings to the world. Take your kids out for star gazing and seeing their own star.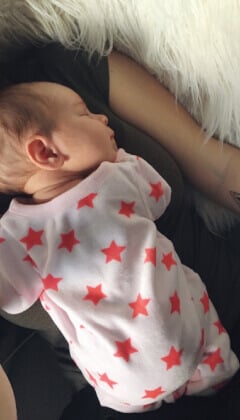 It can be one of the most thoughtful gifts. Name a binary star after the newborn and the mother. Seeing her name and her new born baby's name after a star will be a beautiful feeling that she will always treasure.

Bring the joy of naming a star to others as gift star is the most thoughtful gift in the universe. Let kids get excited about even if they are a newborn, this gift can't be lost so it will be right there with them when they grow up. Happy Star Naming!