Name a star for Wedding / Engagement
Getting married or engaged is one of the most special days in our lives. Where there is love there is life. Being deeply loved by someone gives you strength while loving someone deeply gives you courage. Make this special occasion more amazing with our help. Surprise your wife or fiancé with a romantic gesture of officially naming a star after them. You are going to a wedding or just heard the great news that someone got engaged? Surprise them with a gift that will make them say ' wow '. Buying star names is the right and a sweet gesture on their fantastic occasion.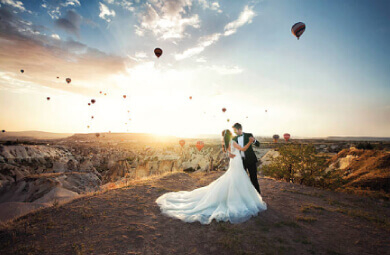 Make your loved one feel special on your wedding or engagement day as of you getting a unique gift of a star being up there with their name. Let your partner know that they are just as unique as a star. Every star is one of a kind and so is your chosen partner for life. Buying stars can end up as a cool way of remembering your partner only just with a glimpse at the sky.
When getting married or engaged you choose your partner for the rest our your life. The most romantic reminder of that is getting a Binary star named after you both. A binary star is a system of two stars where one star revolves around the other. Now your lives revolve after one another even in the sky. It's a fantastic gesture of having official stars named after both of you and that they are even being beside one and other for an eternity.
Naming a star is a perfect,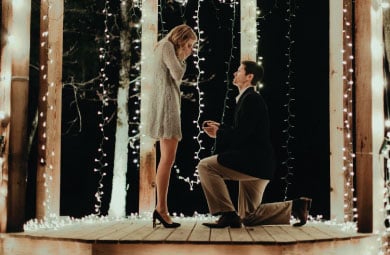 thoughtful and romantic gift you can get someone on getting married or engaged. Make someone's special day feel more special with a star named after them. True love is endless as the stars in the sky. Show how much you appreciate and love your other half. As your love goes on so will the stars as they stay up there for many, many years. Buying star names is perfect not only because it's an awesome gift but also because it's a gift that lasts! After years and years of marriage, you still could look up in the sky and see your stars still shining brightly the same as your love for each other.
A wedding anniversary is the celebration of love, trust, partnership, tolerance, and tenacity. Show your love with the perfect gift for wedding anniversary. Naming a star after your loved one is an original gift that will touch everyone's heart. You really can't do wrong to gift star for your loved one, it will make them feel loved and special. Happy Star Naming everyone and congratulations if you getting married or engaged or already have shared this happy moment in your life.