Name a star for birthdays
Have you ever thought what to get a friend or a family member for their birthday? Something that would always be there and would not get lost in pile of other things? Naming a star is the perfect gift for all ages because every time person looks at all those stars in the sky they can remember that they have one up there too and instantly remember who got it for them.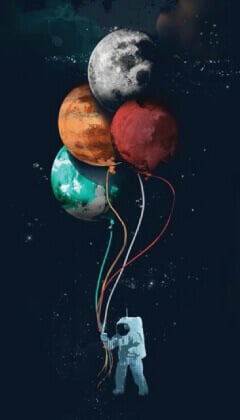 We provide a chance for you to take birthday gifts to the next level. We only name stars that can be clearly viewed from the earth all year long so your gift is amazing throughout the year. Let's say your friend or the person you want to give a gift is following up and reading about constellations and what they tell about their personality based on a day they are born on. You can get a star named right in that constellation they are passionate about. How cool is to know that the star named after you is on your beloved constellation. Another way of showing that you listen and care about the person.
One thing that stands out about Naming a Star as a gift for a birthday the most is that it fits perfectly as a gift for all ages young and old it doesn't matter at which stage of their life you come up with a special, meaningful and fun gift as a reminder that you care. Only imagine the little kid's excitement after receiving such magnificent gift - their own star. And the look on an elderly people face's that they are remembered and that someone took the time to make them a Star. All this is heart touching and that is what we are trying to do for people introduce a gift that makes every kind of person feel special after getting this. The gift star of naming a star after someone is great because it will be precious even after many years.
We can assure this is a huge gift for a birthday. Star may seem small from our point of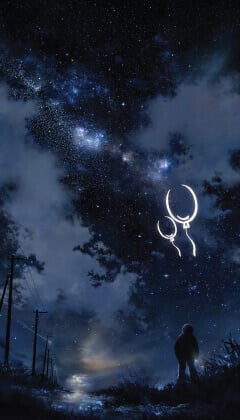 view but we promise this gift is a big one in the sky! Star is huge and same will be with the appreciation from others after receiving this magnificent gift from you because it is the number one gift in the universe!
Did you know that you can name two stars at once - they are called Binary stars and it's a star system where the stars are both together. So having to think what to get for twins or close friends who are sharing a birthday together? A binary star will make those two people closer than ever knowing that they are together on land and they are together even in the sky. They both are a star.
We all have been so busy that we just did not have enough time to think and get a great gift that the birthday girl or boy deserves. You can get an amazing and thoughtful gift within an hour. Check '' last minute gift '' option and get that perfect birthday gift always on time despite being busy at work or any other place.
Making your friend or loved one feel special on a birthday is an important thing. How can you make someone feel more special than them knowing that up there beside all the beautiful stars is one especially named after them. Bring the joy of letting them know that now there are two stars which have the same name - one on earth and one up in the sky.